WE BELIEVE YOUR CRYPTO WALLET
SHOULD HAVE NO WALL IN IT
We are the first platform where you can enter and thrive in the crypto world without barriers. We are committed to closing the financial and technological gaps that keep people in developing countries from growing their finances and smashing their goals.
We want to unblock your potential through crypto. And we know how to do it: we hold crypto operating licenses in Switzerland, the US and Latin America and are backed by over 20 years of experience in fintech and building innovative payment networks.
We believe in your financial growth.
Do you?
The country where you live should not define what you can achieve in life. We believe disparity starts and grows with the lack of access to knowledge and tools. We want to unblock the advantage of buying and selling, sending and receiving, remitting, cashing out, and paying through cryptocurrency in an intuitive and secure platform, for everyone.
International, experienced, committed. Meet our team of founders and collaborators.
Founder – Chief Executive Officer
Born disruptor. Fintech entrepreneur since 2001, crypto investor since 2013, and solutions developer for blockchain and cryptocurrencies since 2016. Oscar is the founder of  6 technology companies, including a successful exit of Paguelofacil.com, and currently, he's also the CEO of mPos Global.
Oscar has been CTO of companies in the United States, in charge of the development of financial platforms with budgets in the tens of millions of dollars. He is a software engineer and architect with a professional certification from MIT in innovation technologies, cybersecurity and complex systems architecture. A curious mind, driven, thorough, and passionate about all things tech. But this is something you might already guessed, right?
Founder – Chief Operating Officer
Innovation trailblazer. Former Director of Business Development at VISA International, with more than 15 years of experience in the Financial Industry and considered Payment Expert in Latin America.
For 7 years, Jony led the business areas responsible for the digital transformation for consumers and businesses in BAC Credomatic, the main Financial Institution in Central America. During his 4 years at Visa International, he consolidated his expertise in payments, and supported the implementation of Co-Branded card programs: electronic commerce with sophisticated fraud prevention systems, and new payment solutions such as mPOS, tap to phone, push payments, mass transit terminal and digital payment ecosystems. Jonathan has a Master of Business Administration with an emphasis in Finance from INCAE Business School and an Affiliate Graduate from MIT Sloan School of Management with an Advanced Certificate for Executives in Management, Innovation and Technology.
Computer genius. Senior Developer and Architect in more than ten programming languages, 18 years of experience in tech, over 1000 completed projects, and a successful developer of transactional platforms. 
Key element in the growth and success of Unblock, Javier is an expert in payment processing with a focus on  Visa and MasterCard international networks or third-party processors in multiple countries, carrying out PCI, MTIP, ADVT, or ISO8583 messaging certifications and giving extraordinary value with his skills. Did we already mention that he's a computer genius? Well, we just wanted to make sure.
Thinker and doer. Former Vice President of Retail Banking at Multibank Colombia and retired member of the Board of directors of Credibanco (VISA Colombia) and Redeban (MasterCard Colombia). More than 30 years of experience in the financial and banking industry.
Mario has a  Bachelor of Business Administration from the Pontífica Universidad Javeriana de Bogotá, a Master of Marketing, and a Diploma in Card Management from the University of Miami. mPos Global has recently been accepted under the Orange Economy Program of the Colombian government, and guess what: it wouldn't have been possible without his management and support.
Head of Blockchain Solutions and Architect
Into crypto since 2014. And not only that: since then, Carlos has been working in the architecture and engineering of business solutions based on blockchain and DLT for companies. He worked for ConsenSys, leader in Ethereum tech.
PhD in Innovation Economics at the Universidàd Autonoma de Madrid, Carlos now works as Senior Principal Engineer / Director in the area of ​​innovation and research at Depository Trust and Clearing Corporation (DTCC), the main post-trading market infrastructure in the financial industry of the United States that processes billions of dollars in securities transactions on a daily basis. 
Empowering leader. CEO of Paynada, Former Senior Vice President of Sales for North American Bancard, Justin has more than 17 years of experience in the US financial sector focused on both payment industry and management of financial institutions.
Justin held several senior positions at top Fortune 250 companies and he's a leadership expert, consultative sales, organization restructuring, human relations management, profit and loss management, merchant and affiliate acquisition, exchange, point of sale, and mobile payment solutions. He just loves driving disruptive business growth and if you work by his side,  you can tell!
Systems wizard. Over 15 years of experience designing and implementing Computer Systems in Switzerland. An expert in tech, financial, mass consumer goods, and logistics and a unique background,, always with a focus on technical development, project management, and analytics.
For the last two years, he has supported the development and implementation of Unblock in Switzerland, managing relationships with several key players, like government, lawyers, compliance officers and accountants, in order the establish the basis for licensing approvals. He is the first Unblock employee in Switzerland appointed as Tech-Operations Operations Manager, and we can't be prouder.
Master of good vibes. Business developer with more than 10  years' experience. After his early years in banking, he decided to create his first company CSI Network Sarl to be active in international mobile top-up.
In partnership with DTONE, a major company based in Singapore, he started to develop his network to the proximity retail and online web-shop.  Currently, a member of the committee for the humanitarian association AccEd  which supports projects in Africa in education and professional training. Alpha has a degree from the Haute Ecole de Gestion in the field of business economics and he's specialized in Finance and Risk Management.
Swiss Chief Strategy Officer & Operations Manager
Impact driven. Senior Technology-Strategy-and-Advisory Executive at Accenture with  more than 15 years of experience in the field of Information Technology,  focusing on leading large transformation programs and shaping digital strategies and roadmaps for multinational companies.
Seasoned strategic relationship builder and passionate about Fintech and the potential it holds in enabling greater financial access and inclusion to underserved populations. Master in Computer Sciences from the CNAM engineering school in Paris and holds a mini-MBA for Tech Executive from Boston University, in MA, USA. He completed the Leadership Series program at Stanford Graduate School of Business and has advanced certificates from the digital curriculum at IMD Business School in Lausanne, Switzerland.
Latam Sales Operations Manager
Top achiever. Former Manager of Affiliations at American Express and General Manager at Paguelofacil, now COO at mPos Global for Panama, Colombia and Central America. Always on the customer's side, because he loves ensuring only the right solutions at the best price.
Great at surpassing his milestones, but even better at guiding and accompanying his clients in successful ventures within the world of electronic commerce. True growth hacker, he's always improving the systems he works in and the empowerment of those around him. If having more than 3000 clients in his portfolio doesn't tell the story of how driven he is, we don't know what would.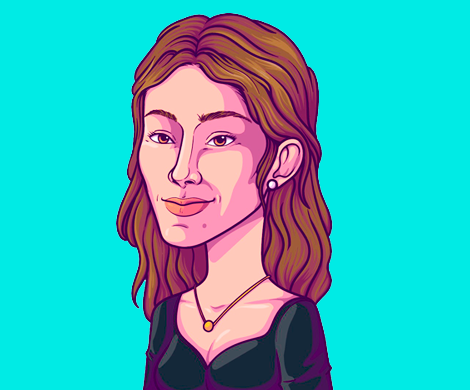 Executive Assistant to CEO
In addition to her organization and enthusiasm for participating in this project, her language skills do not go unnoticed; she is fluent in Spanish, French, English and Catalan.
A graduate of the Faculty of Science and Engineering at the Université de Toulouse III, her interests cover a multitude of areas; from science, to art, to design, and above all, her interest in cryptocurrencies and the digital world keeps growing everyday.
Creative Strategist with 20 years of experience in Brand Development, Design and Communications. His work is present in over 55 countries.
Carlos is an entrepreneur in the creative industries who thrives at the intersection of strategy, design and communications. In 2016 he co-Founded Madre Consulting, a firm specialising in SaaS and CPG brands. He also co-founded Chispafest, one of Latin America's most successful creativity festivals, his passion project and social impact cause. In 2003, Carlos co-founded Webbasica, one of Central America's first web design and online marketing agencies. Carlos holds a Master's in Strategic and Creative Direction for Communications and Advertising from Instituto Europeo di Design, Barcelona, Spain.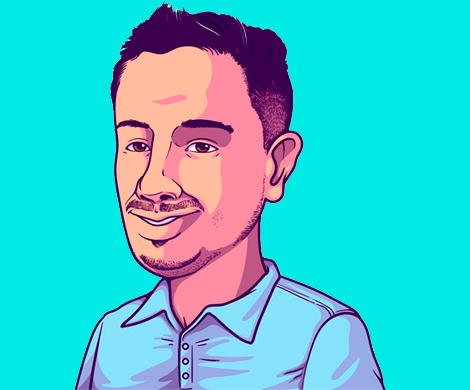 Back End & Api's Enigneer
With more than 3 years of experience in software development, several applications published in the stores, Alex was one of the cracks behind the development of Unblock. In addition, he was a mobile developer specializing in Android and cross-platform apps..
He is passionate about technology and software development and earned his degree in Systems Engineering at the Instituto Tecnológico Metropolitano de Medellín.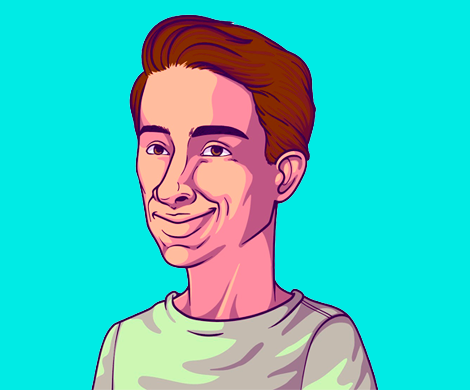 He has more than 3 years of experience in software development, several applications published in the stores, and, above all, he is one of the cracks behind the development of Unblock. In addition, Alex is a mobile developer specializing in Android and cross-platform apps.
Passionate about artificial intelligence and electronics, he studied Technology at the Institución Universitaria Pascual Bravo, and obtained a specialization in Android from the Universidad Nacional Autónoma de México.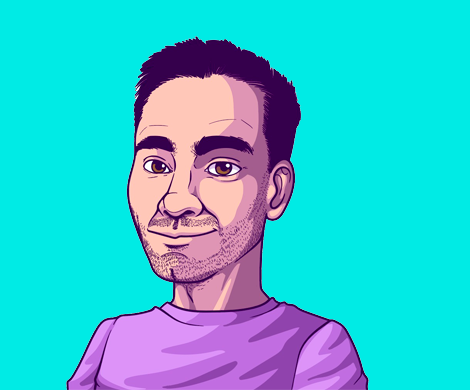 Programmer and web designer, Oscar is the master behind this website and has more than 5 years of experience designing and developing web applications and systems.
Passionate about technology and graphic design, he graduated from the Faculty of Computer Science at Universidad Bolivariana, and handles key tools such as Adobe xd, Adobe Photoshop, Adobe Illustrator, Figma, Php, Javascript, Html, Css3, and WordPress. He has developed administrative systems and web pages in Colombia, Mexico, and the United States.
Freedom is what counts.

ENJOY YOUR BARRIERS-FREE ACCOUNT
We believe you should be free to do whatever suits you best with your money. That's why we created one of the most secure and innovative systems in the world, founded in Switzerland and accessible from anywhere.
CRYPTO ESSENTIALS

IN YOUR INBOX
Stay up to date and learn with crypto guides, tips, and news from the crypto scene.
Breaking barriers today TO

EMPOWER YOUR TOMORROW
We want to make crypto a primary payment method
We believe the crypto economy should be commonplace
We believe everybody could thrive with more agile transactions
We want to make crypto easy for everyone
Breaking barriers today TO

EMPOWER YOUR TOMORROW
We want to make crypto a primary payment method
We believe the crypto economy should be commonplace
We believe everybody could thrive with more agile transactions
We want to make crypto easy for everyone